Goodness, it's been a while, hasn't it? I think I have discovered why blogging is so difficult for me...I feel like I should only blog if I have something important to say. I am beginning to realise that needn't always be the case. SO, here we go again, trying to get into the blogging swing.
Today on Facebook, we started a little something new. This is what we said: "We come across so many wonderful things on Etsy, so we think we should start showing you some of the things we love. How about we call it "Friday Finds"? SO, here is the first Friday Find! This watercolour is incredibly ethereal and filled with emotion. We bought another serene watercolour from this artist, and we have it prominently hanging in our work room. It gives us peace."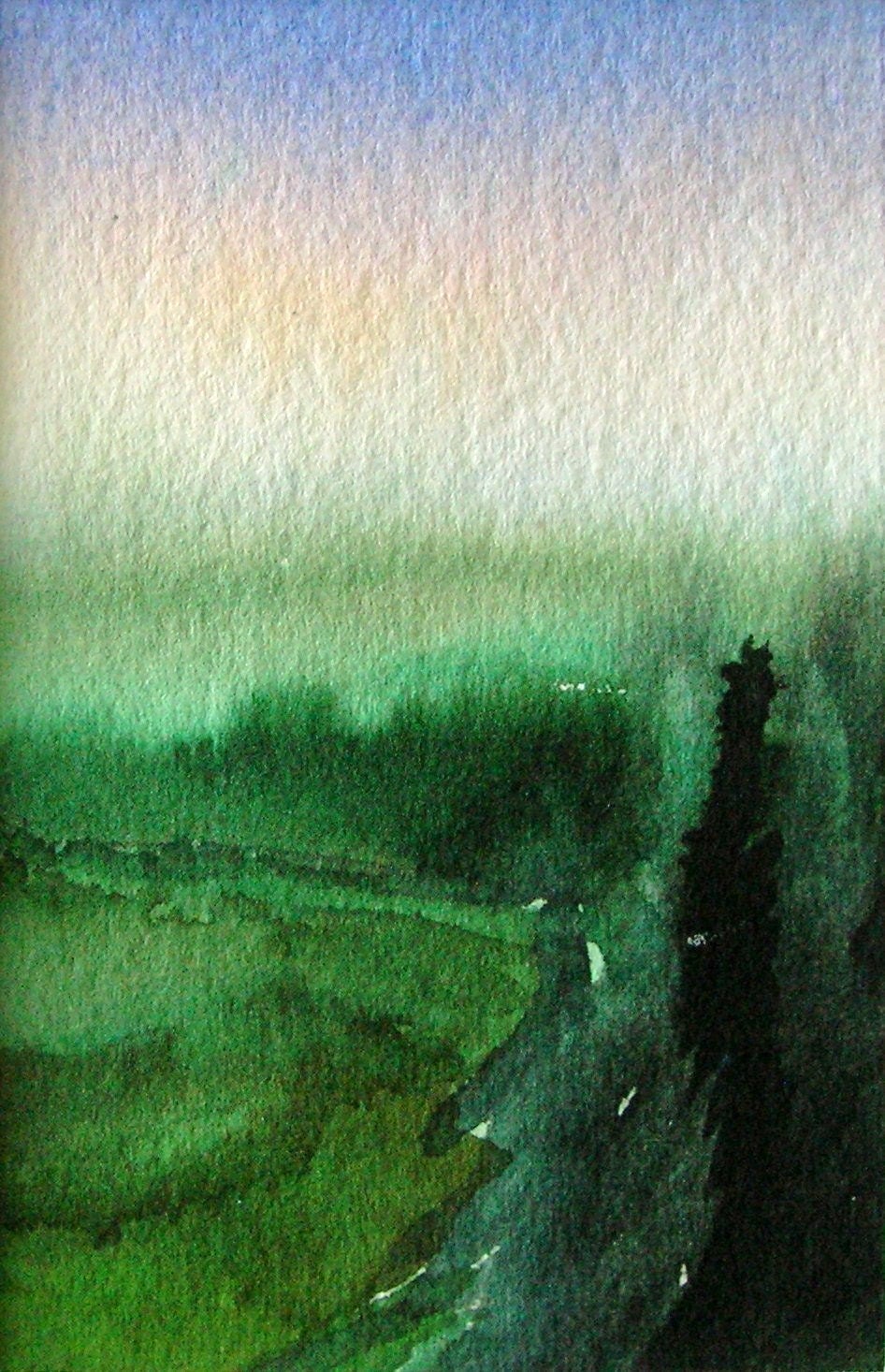 We're such fans of LaurasFineArt, and sometime soon we plan on adding another one of Laura's pieces to our wall. Not only is she a talented artist, but she's also a very kind person, and we're grateful there are nice people like Laura on Etsy! Click on the painting to visit her shop.